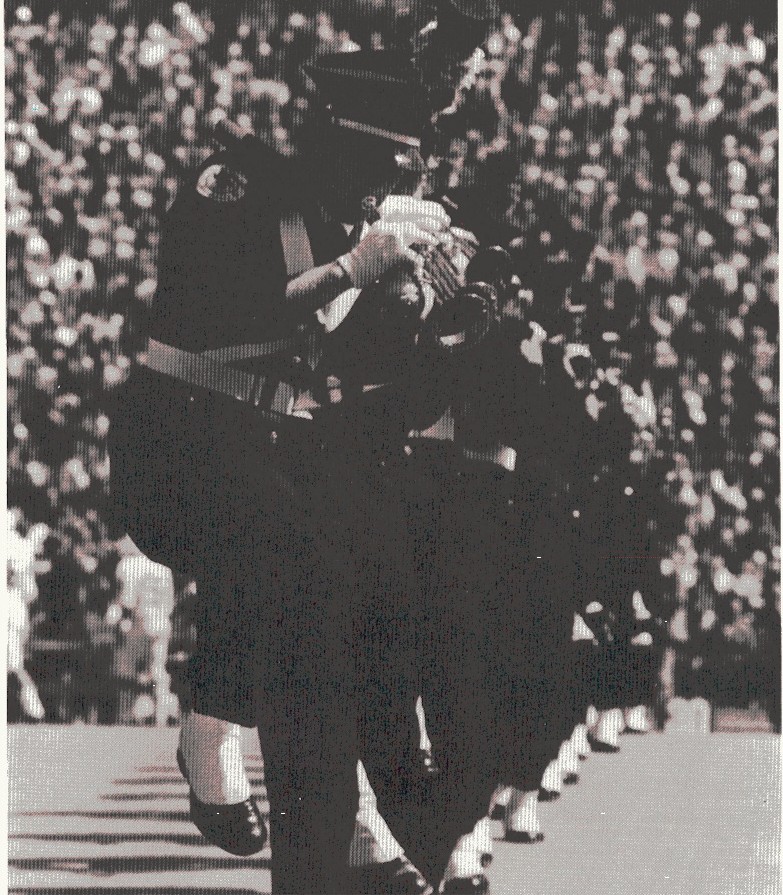 Hang on Sloopy
Hang on sloopy, sloopy hang on

Sloopy lives in a very bad part of town
Everybody else, tries to put my sloopy down
Sloopy I don't care, what your daddy do
Cuz you know sloopy, girl, I'm in love with you

And so I say now

Hang on sloopy, sloopy hang on
Hang on sloopy, sloopy hang on
(yeah) (yeah) (yeah) (yeah) (yeah) (yeah)

Wo, uh, wo, uh, wo, uh, wo, uh

Sloopy let your hair down, girl
Let it hang down on me
Sloopy let your hair down, girl
Let it hang down on me

Come on sloopy (come on, come on)
Come on sloopy (come on, come on
So come on sloopy (come on, come on)
Come on sloopy (come on, come on)

Well it feels so good (come on, come on)
You know it feels so good (come on, come on)
Well shake it, shake it, shake it sloopy (come on, come on)
Well shake it, shake it, shake it yeah, yeah, yeah (come on, come on)

Hang on sloopy, sloopy hang on
(yeah) (yeah) (yeah) (yeah)
Hang on sloopy, sloopy hang on
(yeah) (yeah) (yeah) (yeah)
Hang on sloopy, sloopy hang on
(yeah) (yeah) (yeah) (yeah)
Except where noted, the following is from The Ohio State University Marching Band web site:
"When a small rock group from Ohio named the McCoys recorded Hang On Sloopy in 1965, who would have guessed that decades later the song would become synonymous with Ohio State Football? Perhaps no one realized the potential of Hang on Sloopy during its OSUMB inception, but the truth is that the song has truly become an Ohio State phenomena.
First arranged by band member John Tatgenhorst in 1965, Hang on Sloopy has sparked up football crowds for three decades. It has become an essential part of the Saturday afternoon ritual--a tradition which no other music has matched.
The director at the time, Dr. Charles Spohn, was skeptical about having the band perform the song, but eventually Tatgenhorst talked him into it. It made its debut October 9, 1965 at the OSU vs. Illinois game, but crowd response was mediocre as the band was not allowed to take the field because of heavy rain. The next game, however, was a different story. "They played it the next week in the stands and the crowd went crazy," recalled Tatgenhorst. "They really loved the thing! They kept yelling 'Sloopy!! Sloopy!!'." From then on, the popularity of Hang on Sloopy continued to build until it was firmly a tradition by the end of the 1965 season.
The ability of the song to bring the crowd to its feet has been noted by university officials, particularly in the press box. During the OSU vs. Syracuse game in 1988, Dr. Woods was asked not to play Hang on Sloopy again until they had time to structurally test the press box. Evidently, there were reports that the press box was shaking. Dr. Droste confirms this rhythmic power, noting that Hang on Sloopy was used on several occasions to test the structural integrity of the stadium.
Today, Hang on Sloopy is the song of choice by the team and fans alike. During crucial game situations, timeouts, and the end of the third quarter, one can count on hearing Hang on Sloopy as if a prayer.
Perhaps it is the simplicity of Hang On Sloopy which has allowed it to become such an irreplaceable part of Ohio State football games. The rhythm is identifiable, and the melody is simple and easy to remember. Though the fundamental elements are simple, their influence on a stadium crowd is overwhelming. Hang on Sloopy transforms and unites the thousands of fans into one voice which cheers the Buckeyes on to victory."
As the lyrics were written in the middle 1960s, during the Civil Rights Movement, Vietnam War, Woman's Movement and Hippie Movement, it is possible that some may find the lyrics offensive in today's politically correct context. These lyrics are provided here for historical purposes only and are not intended to offend anyone. I specifically received a complaint about these lyrics and hence why this disclaimer was added.
More history of Hang on Sloopy: History of Hang on Sloopy - The anthem that almost wasn't
The following is a version from an unknown Internet source:
Photo: 1965 "Sloopy Step" OSUMB, Courtesy of The Ohio State University Lantern
Please e-mail any comments, problems or suggestions to njmetrowsky@gmail.com

Webmaster: Nick Metrowsky
The Ohio State University, BA, History, 1979
Life Member The Ohio State University Alumni Association
Life Member of The Ohio State University President's Club
Annual Member of The Ohio State University Varsity "O" Association

Last Updated: 23 September, 2021